We are inspired by people we admire - open source contributors, community leaders, researchers, top sales professionals, someone who has accomplished great things.
It makes us feel good, and it motivates us to do great things ourselves at work, home, or in our communities.
We can learn powerful lessons from those who inspire us that we can use to inspire the people in our lives.
Reactima CRM is a social sourcing and recruiter CRM application that collates data from social networking sites including Facebook, LinkedIn and Twitter to help build a candidate's profile. Along with building the individual's profile, it also attempts to build a web of similarly skilled connections (1st level & 2nd level) from an individual's list of friends.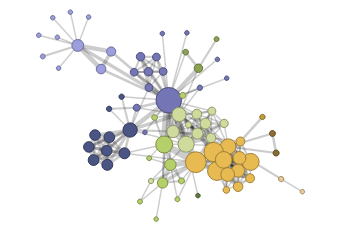 We believe that Humans are for what they do best, AI for the rest.
Visit https://reactima.com/
We are highly efficient in the search and selection of candidates who specialise in Technologies such as:
Sales, Busdev, Customer Success Managers in APAC and EMEA
Back-end and Full-stack: Golang, Java, Python, React.js, Vue.js, Angular
Data Scientists: R, Python, SAS, SPSS, Scala, MATLAB, Machine Learning, Deep Learning, Predictive Analytics, Text Analytics / Mining, Natural Language Processing, Data Mining
Data Engineers & DevOps: AWS, GCP, Azure, CI/CD, Spark, Scala, Python, Kafka
Certified Security Red / Blue Team: GIAC, OSCP ...
Networking: CCNA, CCNP, CCIE ...